Interior Painting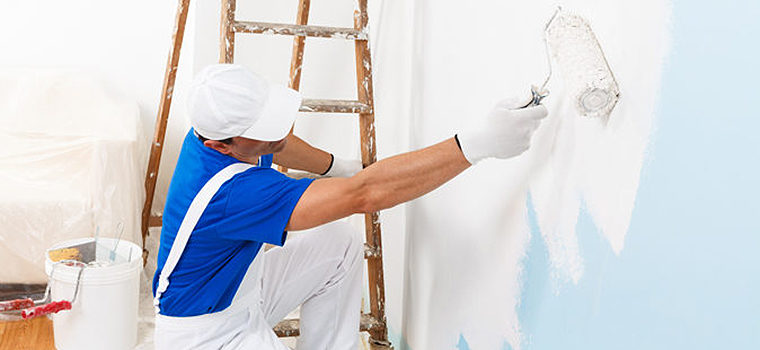 ---
KJ Services is a company that offers professional painting, staining and finishing services that you can rely upon. If you want to paint your interior adequately and make it stand out, then our interior painting services can help you a lot.
We created our interior painting service with a focus on value and convenience. We know that value is extremely important, and we are more than happy to assist you
What's included in the interior painting service? The first thing we do is professional surface preparation. You do need a clean surface in order for us to paint properly. This is why we will first cover and secure the working area. The last thing you want is to deal with any paint stains, which is why we always take the right precautions beforehand.
On top of that, we will remove the wallpaper from your wall. This makes it easier for us to work properly, and it will also allow us to paint the entire wall, not only a few sections. Wallpaper removal is performed quickly and with a focus on convenience.
We also remove any defects and imperfections too, so you won't have to worry about any uneven results. Everything will be adjusted adequately so you can get the best results.
Once that is done, we will caulk, spackle and prime your walls. KJ Services will always make sure that the existing texture is matched adequately. This way you can retain the initial value and appeal of your current interior, while also bringing in a breath of fresh air.
We use only high-quality paints
KJ Services can help you obtain a wide range of paint finishes, such as gloss, flat, eggshell and so on. We also offer a glazing style, not to mention that we can paint walls, ceilings and a variety of other surfaces.
What you do need to keep in mind is that we always focus on using the best paints on the market. You choose the right color, and you can rely on us to complete the project according to your requirements.
Professionalism is key, and you can count on us to help you at all times. Since we are very communicative, you can easily contact us and let us customize your entire interior painting experience in any way you want.
We always put the control in your hands, and you can rest assured that the results will always be amazing if you work with our team!
Our Services
---
Get a Free Estimate!
Fill out and submit your information and we will contact you within 24hrs.
Visit our Services section to get a comprehensive list of our services. You can also view samples of our previous work in project gallery.
KJ Services provides painting, staining and finish services in the greater Milwaukee, WI area.
Schedule Service Online or make an appointment by calling us at (414) 243-9823