Power Washing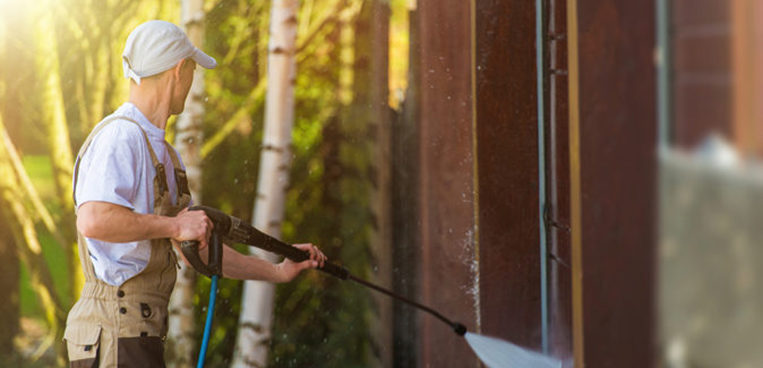 ---
One of the most important things you need to clean any surface is to opt for power washing. The KJ Services power washing service is designed to suit any type of surface, and it can offer you the cleanliness that you need in no time. It can be hard to remove the dust, dirt, grime, and allergens from any surface. That's especially true when that surface wasn't cleaned or treated for a while. But with help from power washing, you will not have a problem obtaining the results you want in no time.
KJ Services has created a dedicated power washing service that can make it easy for you to clean the wood and aluminum siding in no time. We use only the best power washing solutions on the market to make sure that all of our customers are more than happy with the results. And while it can take a lot of time and effort to get the job done, results can be quite astonishing all the time.
Thanks to KJ Services, you will not have a proper cleaning any surface, regardless of its current state., we can clean garage doors and floors, fascia, shutters, soffits, sills and trims in no time. Our process is fast, convenient and you don't have to worry about anything. We put a lot of work into this to ensure that the outcome will be astonishing all the time. And while it can take some time and effort, KJ Services will be more than happy to help you no matter what.
Each cleaning project is different. But it's always extremely important to clean surfaces for paint or just to keep them away from rust and other factors. Power washing is one of the proven methods which can help you acquire astonishing results, and you can get some amazing opportunities this way. All you need is to get in touch with our team, and we will be very happy to assist you regardless of the situation.
Our power washing service is very reliable, and we will have no problem helping you clean the aforementioned items and many others. You can browse our website for testimonials regarding our services, or you can get in touch with us and try out our power washing service right away.
You will be more than impressed with the quality, value and efficiency we can deliver with all of our packages.
Contact our team fast and you will not be disappointed!
Our Services
---
Get a Free Estimate!
Fill out and submit your information and we will contact you within 24hrs.
Visit our Services section to get a comprehensive list of our services. You can also view samples of our previous work in project gallery.
KJ Services provides painting, staining and finish services in the greater Milwaukee, WI area.
Schedule Service Online or make an appointment by calling us at (414) 243-9823